the campaign lookbook
Like our work? Take a scroll through the creative behind our launch campaigns.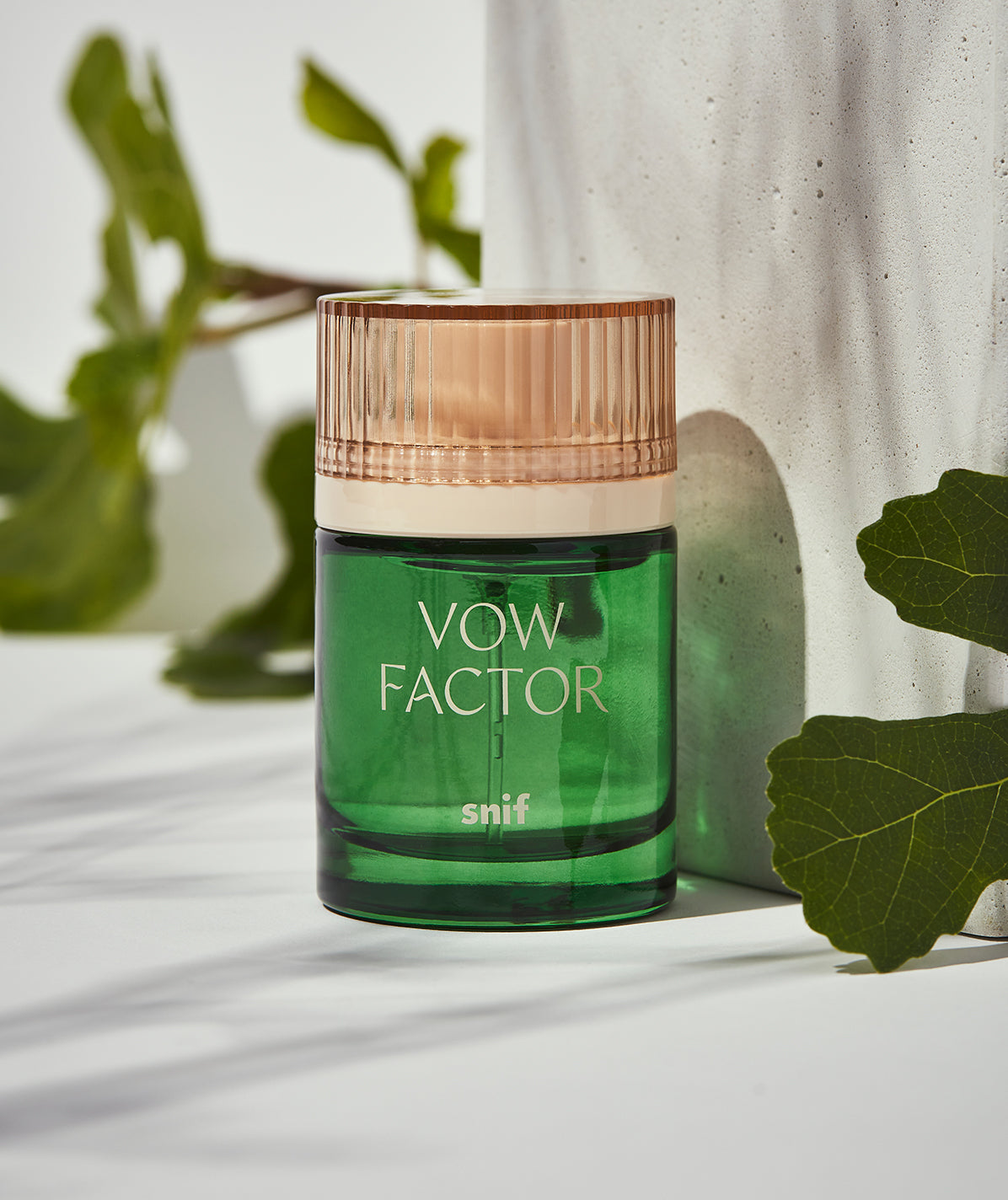 SNIF X PROFESSOR PERFUME.
vow factor.
Emelia of @professorperfume was already in love with fragrance when she swiped right on her now-fiancé. It turned out that finding the perfect wedding scent was more difficult than finding a soulmate, and thus began our collaboration to make her a unique bottle.

After working hand-in-hand with our friend and fragrance expert to create Vow Factor, we realized we needed to share the love. With fresh fig, rose, neroli, and grounding woods, it's a bouquet-toss with a twist that celebrates the romance of everyday life.
shop now