the campaign lookbook
Like our work? Take a scroll through the creative behind our launch campaigns.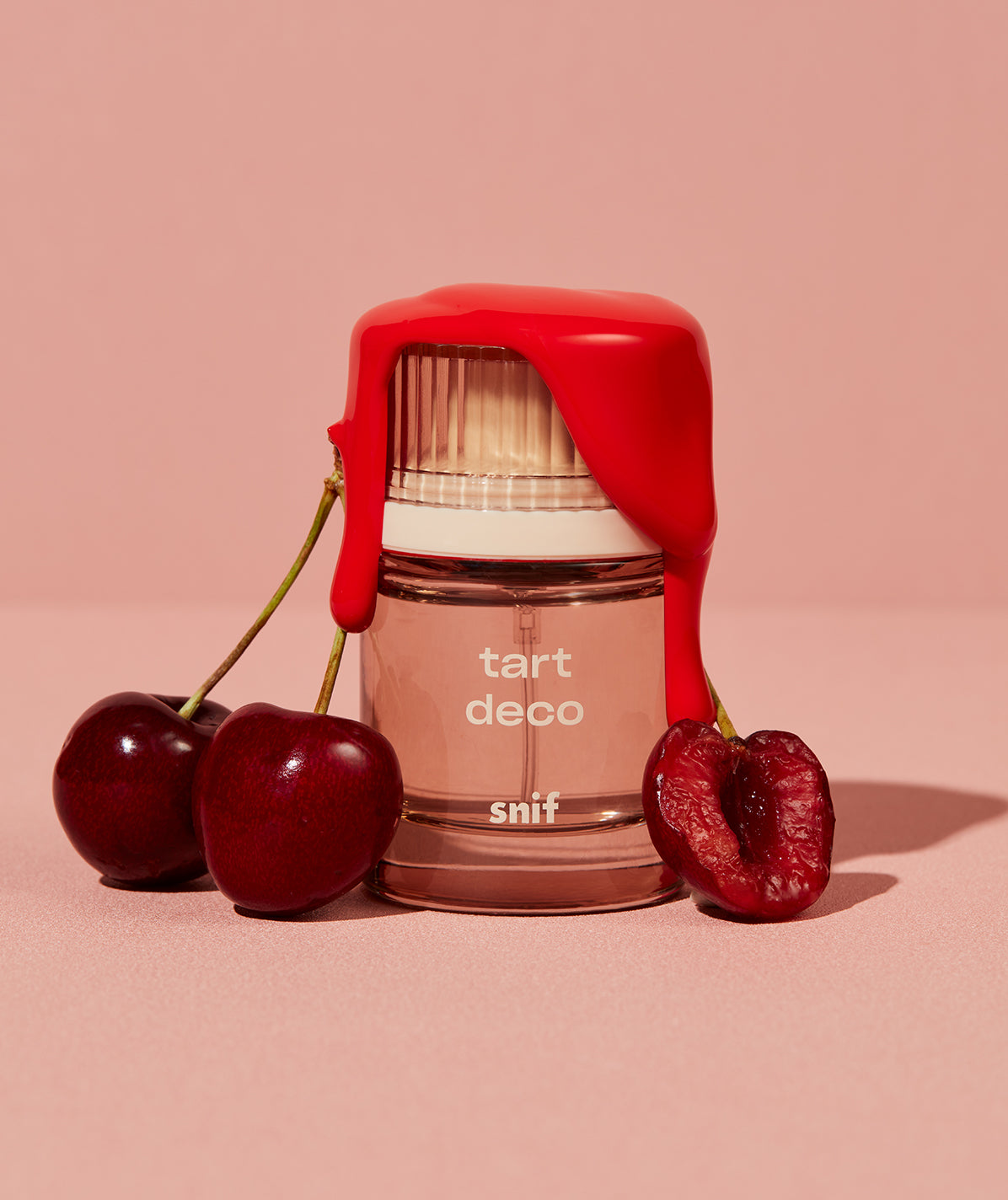 HIT REWIND WITH A JUICY SCENT.
tart deco
A cherry scent that bottles the sweet smell of nostalgia. Tart Deco is a nod to simpler, more playful times. When the mall was the ideal night out, not just a place to return a bad gift.

Now, you're all grown up and your fragrance should be too. This black cherry, lush fragrance starts out juicy and settles into sophistication with birchwood, vanilla and vetiver.

Why be a snack when you can be dessert?
shop now