try snif at-home
Choose your scents
When you check out, we'll place a hold on your card for the amount of the trial items, but won't charge you anything.
Try at home for 7 days
Your 7 day trial starts the day your items arrive. Try them in the comfort of your own home.
Pay for what you keep
Send us back anything you don't want. You only pay for what you keep.
Ditch Plains
neroli (aka orange blossom)•tuberose•orris (violet floral meets musk)•rum•sandalwood• cedarwood•tobacco•amber
Select Size
purchase type
discount on all recurring orders

member-only promotions

free expedited shipping

first access to new releases

pause, adjust, or cancel anytime
Go oceanside with a burn that takes you to a golden beach in the heart of Montauk called Ditch Plains. We've captured the smells of this east coast surfer's paradise in a blend of neroli, tuberose, rum, cedarwood, and amber. Skip the taffy and souvenirs, our Ditch Plains candle is the extended stay you can light up from anywhere.

8.5 oz candle: 50+ hours of burn time
50 oz candle: 200+ hours of burn time
Price includes free shipping and free returns.

We use the same, premium quality fragrance in our scented candles that we do in our fine fragrance. For optimal burn and performance, we pair this with a high-end blend of soy and vegetable wax that enhances the concentration and throw of your candle's scent.

Our candles are Conscious Beauty Certified and formulated with clean industry standards. That means they're non-toxic, vegan, and cruelty-free. We also use 100% pure cotton fiber wicks for a clean, safe burn. If you have any questions or concerns about our formulas, please email us at hello@snif.co

Our 8.5 oz candles are designed to burn for 50+ hours and our 50 oz candles are made to burn for 200+ hours when properly cared for. The combination of our high-quality raw materials, blend of soy and vegetable wax, and our pure cotton wicks ensure that our candles will perform for an extended period of time.

On your first burn, allow the entire surface of wax to melt (2-3 hours). Limit each burn to a max of 4 hours and make sure your candle is lit in a safe place. Between burns, trim your candle wick to 1/4" before lighting. This will help reduce smoke, maximize burn time, and reduce mushrooming. For your safety, keep your wax free of debris. Never leave your candle unattended and do not place the lid on your candle when lit.
meet us in
montauk.
Hop in, we're headed to Ditch Plains, a surfer's paradise at the end of the world.

You come here to escape, catch rays, and chill. You've also curated the perfect beach bag — we're talking the good towel, the right snacks, and that book you wouldn't be caught dead reading in the city. Or maybe you're more like seasoned surfers, Jack Brinkley-Cook and Quincy Davis, here to tame the waves like locals. Either way, Ditch Plains is the perfect balance of sun and sport. 
We designed a candle that captures its beachy smells from boarding up to bonfire, so you can bring the coastal vibes home.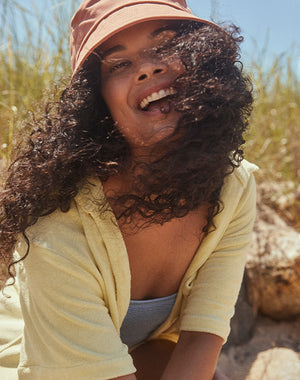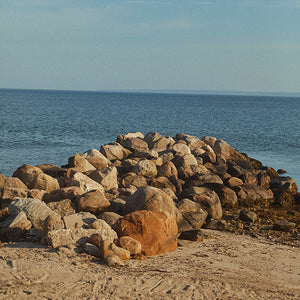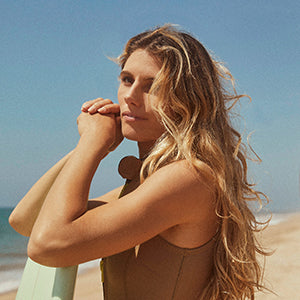 the snif difference
long-lasting,
smooth burn

long-lasting, smooth burn

high-quality,
luxury-level
scents

high-quality, luxury-level scents

non-toxic blend of soy
and vegetable wax

non-toxic blend of soy and vegetable wax

conscious beauty certified

conscious beauty certified

100% cotton
fiber wicks

100% cotton
fiber wicks

"every other "summer" candle i've tried smells way too sunscreeny, coconuty, or artificial, but ditch plains is perfect. it feels so luxurious and elevated."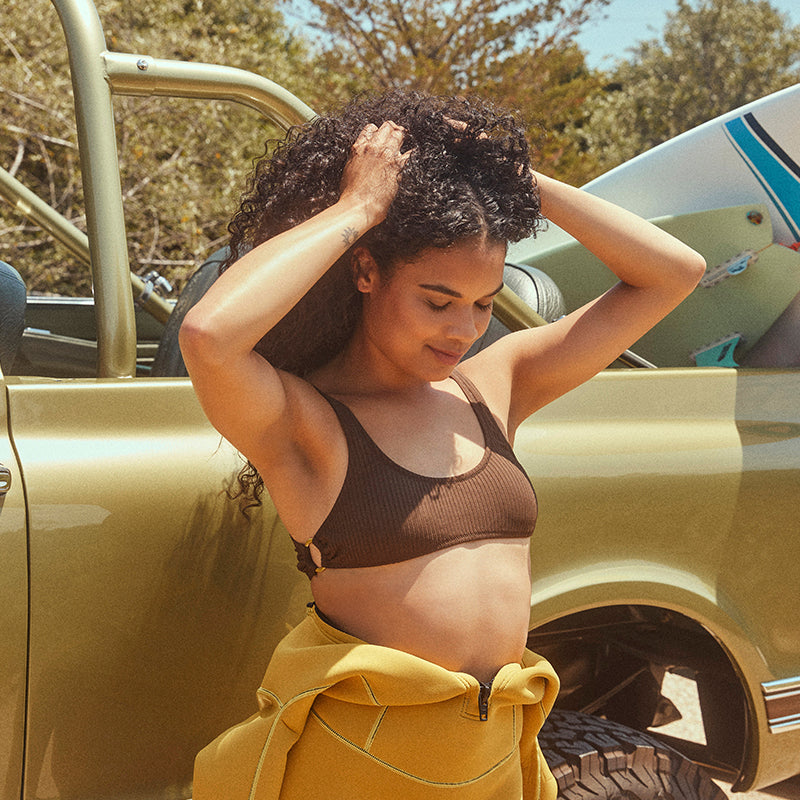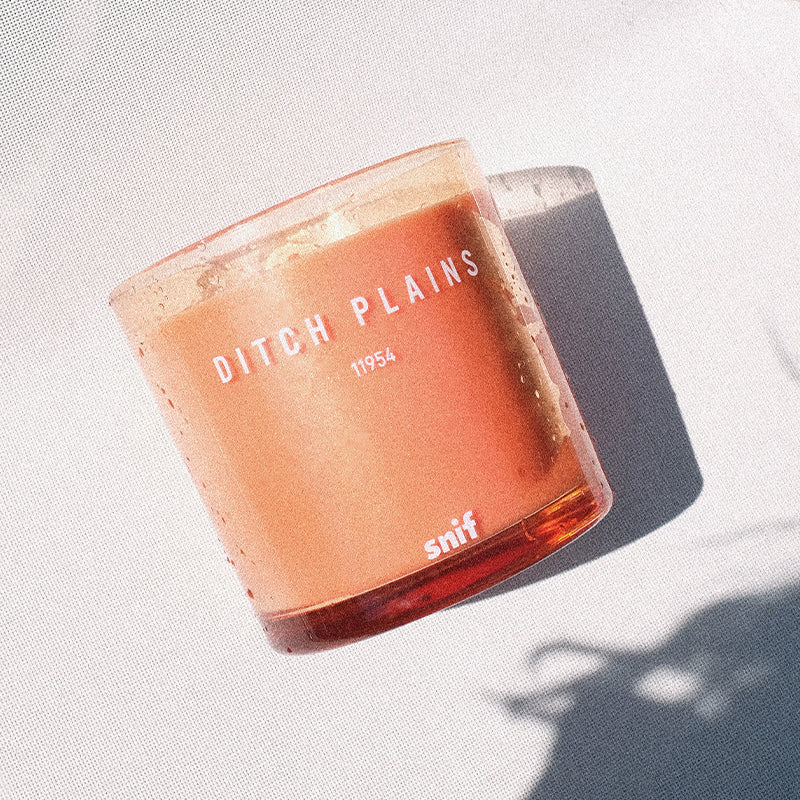 Navigate to Off The Grid product page