try snif at-home
Choose your scents
When you check out, we'll place a hold on your card for the amount of the trial items, but won't charge you anything.
Try at home for 7 days
Your 7 day trial starts the day your items arrive. Try them in the comfort of your own home.
Pay for what you keep
Send us back anything you don't want. You only pay for what you keep.
Show Pony
black tea•saffron•vetiver (smoky and earthy)•sandalwood•bergamot•black pepper•golden plum
Select Size
purchase type
discount on all recurring orders

member-only promotions

free expedited shipping

first access to new releases

pause, adjust, or cancel anytime
A scent that's warm and mysterious. Amber and smooth sandalwood elegantly combine with black tea and dark resins. Sit at the bar, order a bourbon and prepare to hold court.

Black tea, saffron, vetiver (smoky and earthy), sandalwood, bergamot, black pepper, and golden plum.

All our fragrances are vegan, cruelty-free, and formulated with industry clean standards. They are made without parabens, preservatives, phthalates, or synthetic dyes inside.

Our fragrances are formulated for optimal performance and long-lasting wear without being overwhelming. Everyone's spray threshold is different, but if you typically spray 2-3 times a day, one Snif 30 ml bottle can last up to 3-6 months.

Alcohol, Fragrance*, Water. *Our scents are made with a high-end blend of natural ingredients and safe synthetics. While our formulas are nut-free, if you're concerned about potential allergens, please email us at hello@snif.co
Note: this fragrance is final sale.
genderless
scent

genderless
scent

preservative-free formula

preservative-free formula

travel-friendly bottle

travel-friendly bottle

vegan & cruelty-free

vegan & cruelty-free

no synthetic dyes

no synthetic dyes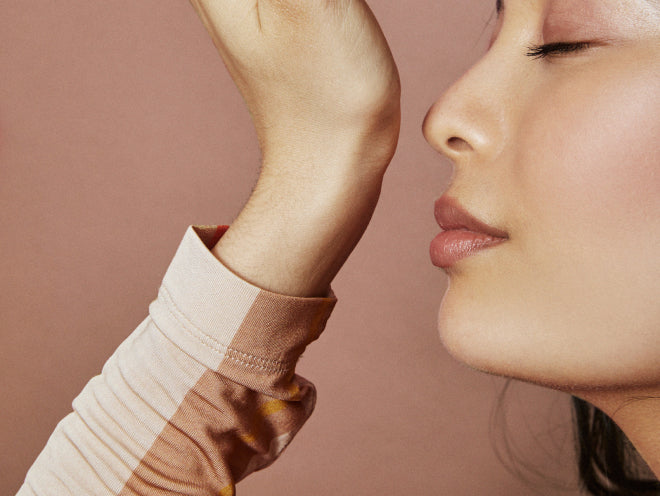 1.

order your snif
trial kit.
2.

try the samples
for 7 days.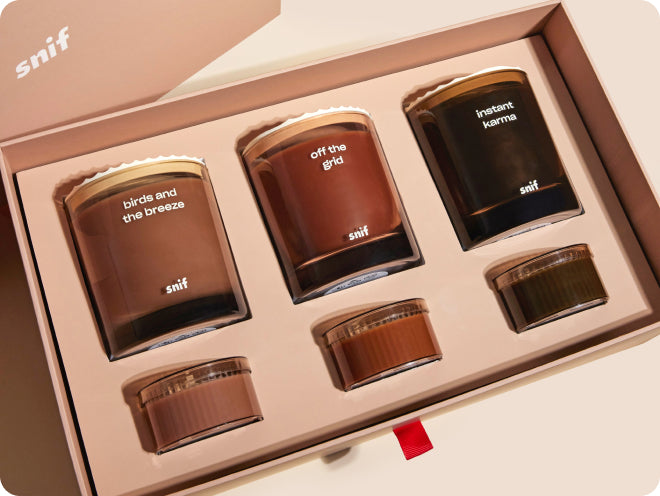 3.

Free Shipping +
returns.
"SOOO sophisticated. Musky, leather, whiskey, expensive."