Try before you buy.
how the trial works
Everything you need to know about trying Snif at home.
choose your trial product.
Our at-home trial program is available on our Snif core 30 ml fragrances and 8.5 oz candles. Each of these full-size products comes with a sample of the scent.

Note: Snif Minis and collaborations are excluded from trial program.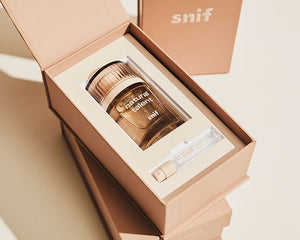 fragrance trial kit
30 ml fragrance

2 ml sample fragrance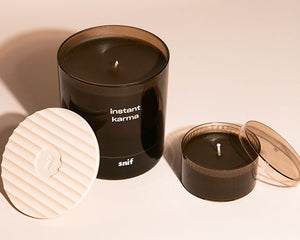 candle trial kit
8.5 oz candle

2 oz sample candle
try the samples for 7 days.
Once your Snif package arrives, you'll have 7 days to try out the sample fragrance or candle inside. Do not remove the protective seal on the full-size bottle or burn the full-size candle until you're sure you want to keep them. Once the seal is removed, the product can no longer be returned.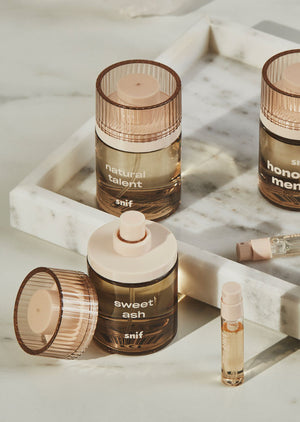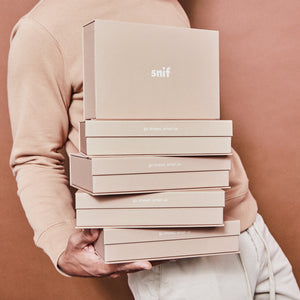 return the scents you don't love.
If you don't love the scent you ordered during this period, simply submit a return through our returns portal.
Once your return is approved, we'll send you a prepaid, printable return label and have you ship back the full-size fragrance or candle back to us. After we receive the return, we'll only charge your card for the scents you kept, or we will void the payment if you choose to return all of the scents you ordered.
have questions? email us at hello@snif.co
have questions? email us at hello@snif.co
have questions? email us at hello@snif.co