try snif at-home
Made possible by TryNow
Choose your scents
When you check out, we'll place a hold on your card for the amount of the trial items, but won't charge you anything.
Try at home for 7 days
Your 7 day trial starts the day your items arrive. Try them in the comfort of your own home.
Pay for what you keep
Send us back anything you don't want. You only pay for what you keep.
Digital Gift Card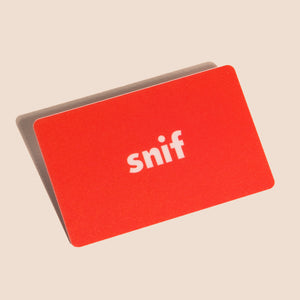 Still searching for the perfect present? Look no further. Our Digital Gift card makes gifting easier than ever. They get the candles and fragrance they actually want, and you get all the credit. 
1. Choose your gift card amount above
2. Checkout with your personal email
3. Receive the digital gift card in your inbox
4. Forward the digital gift card to the lucky recipient

Our digital gift cards can be used to buy any of our fragrances, candles, and bundles.

IMPORTANT: Our at-home trial program is not available for those checking out with a Snif Digital Gift Card.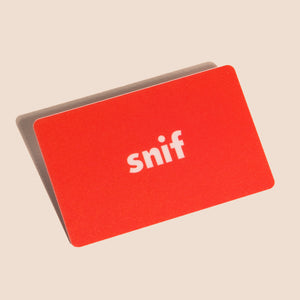 ready to redeem your gift card?
Use your Snif digital gift card to buy any of our fine fragrances and scented candles.
Remember, trials are not available for those checking out with a gift cards.
shop fragrance
shop candles
"Snif's digital gift card saved the day! I wanted to gift a friend a nice fragrance, but had no idea what they would like. This made it super easy, and they ended up loving the scent they bought. Win, win!"